The present invention makes it possible to reliably reproduce an arterial network from a real anatomical model, as well as to manufacture interchangeable sections that represent pathologies by replicating the lesions as they are. This enables more detailed preparation of real interventions to decide with greater certainty on the appropriate material and the best approach for each individual case.
The system consists of two parts: the base, which supports the arteries and gives stability to the system as a whole, and the arterial network, which simulates the real vascular anatomy and is attached directly to the supports of the base by pressure.
The base consists of a laminar body with holes, preferably made of rigid, translucent material, which, when viewed in plan, partially or completely simulates the contours of the anatomy of the human body.
As for the arterial network, the interchangeable sections representing the arteries (healthy or with pathology) form a three-dimensional geometry that is completely faithful to the anatomical reality of the patient.
In more detail, the modular system consists of the following elements (see Figure 1):
The base comprises a laminar main body (1) and supports (2) that fit into holes located along the surface of the main body (1). On the other hand, at two of the ends of the laminate we find a joining system that allows the different modules (head, thorax, leg,..) to be joined together until a whole body can be constructed. Optionally, a QR code or similar (8) is attached to the surface of the main body (1) to act as a marker in an augmented reality system.
The arterial network is made up of sections of healthy arteries (3) made of rigid material and sections of arteries with pathologies (4) made of flexible material so that their surface shows deformations, joined together by means of quick and registrable joints.
The arterial network is press-fitted to the supports (2) of the base. Once the arterial network is attached, the device has two types of endings, plugs (5) and plugs with inlet (6), which are joined, like the arteries, by means of an O-ring to guarantee watertightness. These plugs allow the filling and emptying of the arterial network fluid together with a pump that generates the circulation.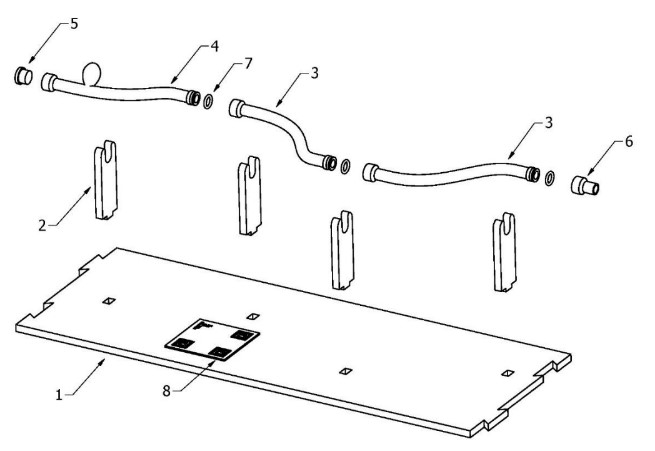 Figure 1: Components of the modular system of interchangeable sections.
The steps involved in the development and production of a modular system of interchangeable sections for vascular simulation are described below:
• Analysis of the clinical case and definition of the simulation project.
• Acquisition of the patient's own biomodels.
• Design and 3D modelling of the system.
• Production of the modular system of interchangeable sections for vascular simulation using 3D printing.
• Post-processing of the interchangeable sections that create the arterial network.
• Assembly and validation.